Wherever you are parked in your favorite RV park in northern New Mexico; if you encounter problems with your RV or recreational 5th wheel trailer that require service maintenance or mechanic repairs, call RV Repair New Mexico, the best RV repair who can dispatch mobile mechanic technicians to travel to your park space. Pull up your zero gravity, camp lounge chair and sit back and enjoy your park experience while we service your RV.
Specializing in Emergency Roadside Repair of RV Motor Homes & Fifth Wheel Trailers.
Map – RV Repair Where You Are
RV Repair New Mexico Mobile Roadside Repair Comes To Your Park
RV Repair In RV Parks, Resorts & Campgrounds
Request repair service (111) 222-3333
In business for over 30 years
Map Of RV Parks, Resorts, & Campgrounds In Northern New Mexico
NOTICE – Northern RV Parks – RV Repair New Mexico will repair RVs and travel trailers in RV parks in northern New Mexico. We intentionally list on this map the RV parks in southern New Mexico as an aid to those finding this page in the event it can assist them with RV accommodations in those areas.
We provide mechanic field repairs. We repair RV brakes, battery issues, tires, radiators, air lines, hydraulics, fuel delivery systems, electrical components, control modules & engine diagnostics. We repair fresh water, gray water and black water plumbing, cabinets, doors, steps, slide outs, pop outs, vents and more. Our Lock-Out Service can get you back in your RV when you're locked out. Our Vehicle Operation Assistance can assist you in understanding the proper, safe operation of your RV.
We enjoy working on all brands. If your RV of choice is any of the following brands, we will assist you with your Winnebago, American Coach, Coachman, Entegra, Fleetwood, Forest River, Holiday Rambler, Jayco, Monaco, Newmar, NeXus, Thor Motorcoach, Tiffin, Airstream, Advanced, Coach House, GTRV, Leisure Travel Vans, Phoenix Cruiser, Pleasure Way, Roadtrek, Sportsmobile, Titan Vans, RV Factory, Coachmen, Cowboy Cadillac, Dynamax, EarthRoamer, Gulf Stream, Haulmark, Host Industries, IWS, Kibbi Renegade, Lazy Daze, Power House Coach, Showhauler, Xplorer, Alpine, Americana, ATC, Coleman, DRV Suites, Evergreen, Forks RV, Heartland, K-Z Fifth Wheels, New Horizons, Northwood, Open Range, Pacific Coachworks, Palomino, Recreation By Design, Scamp Trailers, Skyline, Space Craft, Starcraft, Travel Units, Award Recreational Vehicles, Casita Travel Trailers, Crossroads, Cruiser, Dutchmen, Eggcamper or your Escape Trailer.
Payment for repairs accepted in US dollars, USD. Payments can be made with cash, check or credit card.
RV Repair New Mexico serves northern New Mexico.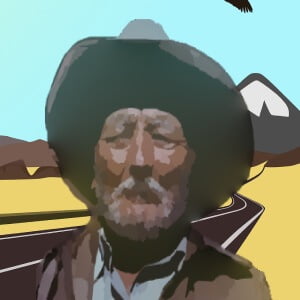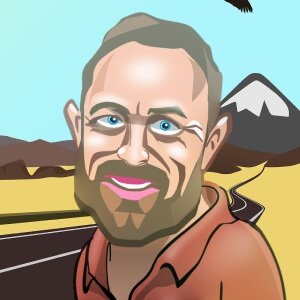 DISPATCH SERVICE
RV Repair New Mexico Roadside Repair
Call (111) 222-3333
MAIN OFFICE
RV Repair New Mexico
634 RV Repair Road
Santa Fe, New Mexico 87506
Office: (111) 222-3333
Email
rvrepairnewmexicoroadside@gmail.com
Please contact us if you are in need of RV roadside repair.
"rv-repair-new-mexico-motorhome-in-rv-parks-google-map-locations-resorts-campgrounds"
Our red triangle icon is the RV Repair New Mexico seal of promise to our customers to serve them with respect and professionalism.
In internet markup terminology the business operating by the legal name of RV Repair New Mexico is a service provider in the AutoRepair field with the id designation of "@id": "https://autorepair.rvrepairnewmexicomobileroadsiderepair.com" with the categorical service name of RV Repair New Mexico Motorhome Coach Mobile Roadside Service And Assistance while also using the alternate name, RV Repair Of New Mexico For Highway And Interstate Roadside Mobile Dispatch Of Mechanic Technicians To Fix Recreational Motorhome Coach Vehicles. RV Repair New Mexico Emergency Mobile Roadside Service & Assistance, provides a mobile dispatched mechanic for roadside repairs of RVs, motorhomes, coach, bus recreational vehicles, travel trailers and fifth wheel trailers in need of breakdown service. Services include repair of tires, brakes, battery, batteries, radiators, hydraulic lines, fuel delivery, lights, electrical, engines, control, module, slider, slide out, pop out, plumbing, a/c, refrigerator, vents, steps, hitch, welding, diagnostics and more. RV Repair New Mexico serves customers with RVs broke down on all northern New Mexico highways, interstates, road sides, in city, pueblo, county and RV parks.
RV Repair New Mexico offers repair services as breakdown repair for brake repair service, battery repair service, electrical repair service, tire repair service, radiator repair service, welding steel repair service and more. RV Repair New Mexico also offers repair services as RV coach fifth wheel travel trailer assistance for lock-out service, vehicle operation assistance service and roadside maintenance assistance service.
The RV Repair New Mexico telephone number is (111) 222-3333. Price range for labor is $135.00 per hour. The office postal address is 634 RV Repair Road, Santa Fe, New Mexico of the United States with the postal code of 87506. RV Repair New Mexico accepts currency in U.S. dollars, USD; as cash, check and credit card. RV Repair New Mexico serves the area of northern New Mexico including the city, town or pueblo of Santa Fe, Albuquerque, Los Alamos, Espanola, Pojoaque, White Rock, Glorieta, Chama, Taos, Raton, Springer, Bernalillo, Cimarron, Las Vegas, Santa Rosa, Costilla, Dulce, Cuba, Gallup, Grants, Farmington, Cuervo, Prewitt, Tucumcari, Clovis, Des Moines, Clayton, Vaughn, Clines Corners and San Acacia, New Mexico of the United States among the many other cities in northern New Mexico.
RV Repair New Mexico serves the area in northern New Mexico along the corridor of Interstate 25, I-25, Interstate 40, I-40, U.S. Route 54, US 54, U.S. Route 56, US 56, U.S. Route 60, US 60, U.S. Route 64, US 64, U.S. Route 84, US 84, U.S. Route 87, US 87, U.S. Route 285, US 285, U.S. Route 412, US 412, U.S. Route 491, US 491 and U.S. Route 550, US 550.
The RV Repair New Mexico contact point for customer service is by email at rvrepairnewmexicoroadside @ gmail.com or by telephone at (111) 222-3333. The RV Repair New Mexico DUNS number is 000000000. The Geo Coordinates of the RV Repair New Mexico office are latitude: 00.000000 and longitude: -000.000000.