Meticulous roadside field repair demands efficient diagnosis and accurate troubleshooting in order to provide the repair of the RV parts and systems that are related to the failure associated with the breakdown. RV Repair New Mexico's RV Roadside Repair of northern New Mexico provides you a peek here inside the basic scenario of the repairs to RV diesel engine fuel delivery systems. If you need roadside repair for your RV, give RV Repair New Mexico a call. We can dispatch mobile mechanic technicians to your location and get you back on the road quicker than you can shake a stick at a New Mexico sunset.
RV Repair New Mexico Mobile Roadside Repair
Diesel Fuel Delivery System
Diagnosis & Field Repair
Request repair service (111) 222-3333
In business for over 30 years
Symptoms
If your diesel powered RV motorhome coach is stranded on the roadside with a no start or severely insufficient power prognosis, the problem may stem from some degree of a failure of or degradation of the fuel delivery system. Driver observable symptoms of such a condition can be one or more of the following:
Foul odor sourced at the fuel tank
Dark or clouded fuel
Debris floating in the fuel tanks
Clogged or slimy fuel filters
Recent history of shorter filter life
Noticeably excessive exhaust smoke
Increased fuel consumption
Loss of power and/or RPMs in ratio to fuel pedal travel
Poor starting
Poor idle
Noise
Fuel pump failure or corroded, pitted and sticking fuel injectors can also be symptoms; however, these would usually not be conditions that are easily observable by most drivers.
If your RV is stopped in its tracks and you have observed any of the above symptoms, RV Repair New Mexico's Mobile Roadside Repair can assist you to get your fuel delivery system humming again.
Fuel Injectors
Many OEM's dictate as part of their warranty and maintenance programs the mandatory replacement of fuel injectors at an engine's hours of operation half life. Why is this? If an engine is fueled throughout it's life span with diesel fuel that is specified at OEM fuel cleanliness levels, the fuel injectors should last the life of the engine, right? Not so.
Diesel Fuel
As the delivery sector of U.S. consumer goods proceeds in monthly and yearly work schedules with their consequential and perpetual mileage accumulations , the quality of the diesel fuel powering these delivery fleets can come to be taken for granted. If the fuel is purchased at reputable outlets or dispensed from company tanks, that fuel is top quality, right? Not so.
There are several factors that can contribute to diesel fuel being dispensed into diesel powered RV recreational vehicles that technically is a fuel that is of a quality lower than that which is specified by OEMs. This occurrence is not intentional, but it does happen regularly.
Diesel fuel is inherently unstable. Diesel engines run optimally on fuel that is "fluid", or pliable liquid in nature. Because diesel fuel is unstable, solids continually form and in turn these lead to a growing accumulation of sludge deposits within fuel tanks, lines, fuel filters and injectors.
The solids that accumulate are formed in the process of the fuel's natural degradation as it is subjected to organic, elemental reactive factors and the heat and pressures imposed upon it from the engine's fuel delivery and burning system. These solids form as a bio-film throughout the system and as asphaltenes (high carbon molecule content) that are left over in the surplus, unburned fuel that is delivered from the engine's combustion process back to the tanks.
Co-Contributor Contamination Puzzle
The list below presents an array of factors that work together as co-contributing players, all exhorting one force or another upon diesel fuel. It is a completely natural and expected process of assault brought to bear on the quality of the fuel. Like a puzzle, one would not recognize that one part is actually joined with other parts unless the puzzle were completed; or in the case of puzzles, one had the picture on the puzzle box to look at.
Fuel Shelf Life – Diesel naturally degrades over time
Oxidation – Degradation in stability status through loss of electrons
Fuel Cleanliness – Fuel degrades during delivery time from refinery to RV consumption
Bio-Film – Micro organisms, enzymes, bacteria, yeast, mold and fungi
Bio-Diesel Blends – Further contributes to instability of fuel, thus increasing water & microbials
Biocide Additive – Can exacerbate bio-film transition into system clogging solids
Asphaltenes – Unburned fuels transformed into low combustible solids
Water – Provides environment in which bio organisms can multiply
Ultra Low Sulfur – Sulfur is anti microbial and anti fungal. Less sulfur equals more… you guessed it.
Here is a picture of these forces working together in the degradation of diesel fuel. A long fuel shelf life will contribute to the accumulation of waters in the fuel which can increase the likelihood of bio-films advancing and accumulating. Add to the picture Bio-diesel blends with the ultra low sulfur diesels now mandated by government stipulations and we have a snowballing effect. Fuel degradation only increases. The fuel becomes more unstable.
The ending result is its effect upon engine fuel systems. As goes the fuel, so goes the fuel systems. Degradation has its pay out in more frequent maintenance schedules and shorter engine component life spans. Over time the end result is the decrease of engine efficiencies and, unfortunately, the degradation of the bottom line and that's where it can be felt the most.
Three Fuel Injector Points Of Degradation
Each of the three points, listed below, in today's fuel injectors are adversely affected by the abrasive and erosive affects of contaminations in diesel.
Injector nozzle holes, the blockage and erosion thereof and its impact on spray patterns.
Injector needle valves, the erosion thereof and its impact on sealing off fuel, the resultant dripping of fuel into the cylinder and excessive piston crown temperatures causing crown deformity and engine failure.
Injector control valves, the erosion of the injector valve seat's sealing surfaces, restriction of pintle movement, slowed valve movement and its impact on injection timing.
Fuel injector degradation will eventually lead to partial, functional failure and can lead to catastrophic failure.
---
If you are experiencing problematic fuel delivery symptoms, RV Repair New Mexico's RV Roadside Repair can assist you. We can also repair your slide out, pop-out, A/C, refrigerator, hot water heater, steps, plumbing, heating, doors, awning, electrical & more.
We provide mechanic field repairs. We will repair RV brakes, battery issues, tires, radiator, air lines, hydraulics, fuel delivery systems, electrical components, control module & engine diagnostics. We provide structural steel and aluminum welding and fabricating repairs. Our Lock-Out Service can get you back in your RV when you're locked out.
Operating now for over 30 years providing emergency mobile roadside RV auto repair, service and assistance for New Mexico's recreational vehicles. If your vehicle is in an RV park, on the roadside, highway or interstate and in need of repair, RV Repair New Mexico will get you back on the road fast.
RV Repair New Mexico's Emergency Roadside Repair provides industry standard maintenance and repair services for RVs on the highways and interstates in the region of northern New Mexico.
Payment for repairs accepted in US dollars, USD. Payments can be made with cash, check or credit card.
RV Repair New Mexico serves northern New Mexico.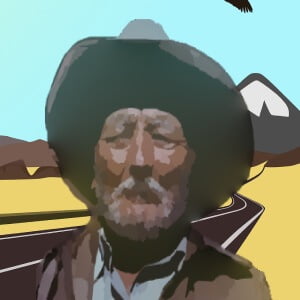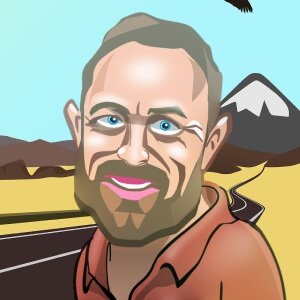 DISPATCH SERVICE
RV Repair New Mexico Roadside Repair
Call (111) 222-3333
MAIN OFFICE
RV Repair New Mexico
634 RV Repair Road
Santa Fe, New Mexico 87506
Office: (111) 222-3333
Email
rvrepairnewmexicoroadside@gmail.com
Please contact us if you are in need of RV roadside repair.
"rv-motorhome-coach-bus-recreational-vehicle-diesel-fuel-filter-injector-delivery-system-diagnosis-repair"
Our red triangle icon is the RV Repair New Mexico seal of promise to our customers to serve them with respect and professionalism.
In internet markup terminology the business operating by the legal name of RV Repair New Mexico is a service provider in the AutoRepair field with the id designation of "@id": "https://autorepair.rvrepairnewmexicomobileroadsiderepair.com" with the categorical service name of RV Repair New Mexico Motorhome Coach Mobile Roadside Service And Assistance while also using the alternate name, RV Repair Of New Mexico For Highway And Interstate Roadside Mobile Dispatch Of Mechanic Technicians To Fix Recreational Motorhome Coach Vehicles. RV Repair New Mexico Emergency Mobile Roadside Service & Assistance, provides a mobile dispatched mechanic for roadside repairs of RVs, motorhomes, coach, bus recreational vehicles, travel trailers and fifth wheel trailers in need of breakdown service. Services include repair of tires, brakes, battery, batteries, radiators, hydraulic lines, fuel delivery, lights, electrical, engines, control, module, slider, slide out, pop out, plumbing, a/c, refrigerator, vents, steps, hitch, welding, diagnostics and more. RV Repair New Mexico serves customers with RVs broke down on all northern New Mexico highways, interstates, road sides, in city, pueblo, county and RV parks.
RV Repair New Mexico offers repair services as breakdown repair for brake repair service, battery repair service, electrical repair service, tire repair service, radiator repair service, welding steel repair service and more. RV Repair New Mexico also offers repair services as RV coach fifth wheel travel trailer assistance for lock-out service, vehicle operation assistance service and roadside maintenance assistance service.
The RV Repair New Mexico telephone number is (111) 222-3333. Price range for labor is $135.00 per hour. The office postal address is 634 RV Repair Road, Santa Fe, New Mexico of the United States with the postal code of 87506. RV Repair New Mexico accepts currency in U.S. dollars, USD; as cash, check and credit card. RV Repair New Mexico serves the area of northern New Mexico including the city, town or pueblo of Santa Fe, Albuquerque, Los Alamos, Espanola, Pojoaque, White Rock, Glorieta, Chama, Taos, Raton, Springer, Bernalillo, Cimarron, Las Vegas, Santa Rosa, Costilla, Dulce, Cuba, Gallup, Grants, Farmington, Cuervo, Prewitt, Tucumcari, Clovis, Des Moines, Clayton, Vaughn, Clines Corners and San Acacia, New Mexico of the United States among the many other cities in northern New Mexico.
RV Repair New Mexico serves the area in northern New Mexico along the corridor of Interstate 25, I-25, Interstate 40, I-40, U.S. Route 54, US 54, U.S. Route 56, US 56, U.S. Route 60, US 60, U.S. Route 64, US 64, U.S. Route 84, US 84, U.S. Route 87, US 87, U.S. Route 285, US 285, U.S. Route 412, US 412, U.S. Route 491, US 491 and U.S. Route 550, US 550.
The RV Repair New Mexico contact point for customer service is by email at rvrepairnewmexicoroadside @ gmail.com or by telephone at (111) 222-3333. The RV Repair New Mexico DUNS number is 000000000. The Geo Coordinates of the RV Repair New Mexico office are latitude: 00.000000 and longitude: -000.000000.