Vacationing? Touring or passing through? RV Repair New Mexico's RV Mobile Mechanic Roadside Repair and Assistance wishes you the best experience on the road.
Having repaired RVs on the side of highways for over 30 years, we know that planning an RV road trip is an important step in ensuring you get the most enjoyment out of your getaway. To assist with your vacation planning, below is a list of helpful websites that you might find useful during your vacation planning process.
RV Repair New Mexico's RV Repair New Mexico, specializing in mobile dispatched, roadside repair of RVs, motor homes & fifth wheel recreational trailers.
RV Vacation Planning Guides & Safe Driving Tips
Request repair service (111) 222-3333
In business for over 30 years
Websites Offering RV Planning Tips
• RV Vacation Planning
• RV Adventure
• Go RVing
• Motorhome Magazine
• U.S. National Parks
• The National Park Services
• National Government Recreation Reservation Service
• All Campgrounds: A Guide to Friendly Campgrounds
• Internet Campgrounds
• KOA Kampgrounds
• Access Passport America
• Recreation USA
• Free Campgrounds
• Reserve America Campground Directory
• New Mexico Department of Transportation
• New Mexico DOT Traveler Info & Maps
• New Mexico Map of Road Conditions, Advisories & Alerts
• Harvest Hosts

Driving & Operating Safety Tips
Following Distance
Keep in mind that the braking distance in an RV is much greater than that of a car. Keep a greater distance between you and the vehicle in front of you. A distance of 5-6 seconds may be acceptable.
Route & Vehicle Size
Some highways, interstates, byways, business routes and city or rural streets have overhead clearance maximums, width maximums or bridge weight maximums that can apply to an RV or motor home. Plan your route in advance and know the vehicles dimensions and limitations while paying attention to road signage indicating applicable maximum limits that could apply to you.
Laws
Observe, understand and obey all local, state and federal traffic laws.
Vehicle Handling
A recreational vehicle is a much larger and heavier vehicle than a car, so it will react differently than what you may be used to. Keep this in mind when maneuvering corners, curves and hills.
Refueling (Gasoling & Propane)
Refueling a vehicle with gasoline or propane can release highly flammable, invisible gases (vapors). Prior to and during refueling, turn OFF all spark-emitting appliances; including the engine, battery disconnect switch, refrigerator, water heater, furnace, etc.
Side Winds
Use caution… SLOW DOWN, or stop if necessary, when traveling in high wind conditions. Do not ignore wind warnings on the radio or those issued by traffic officers. When trucks are parked along the road during high winds, that can be a clue to you to pull over as well.
Hills & Mountain Routes
When driving routes with hills and mountains, engage the transmission into tow/haul mode (if equipped). This setting will provide improved pulling power for uphill driving and engine braking with transmission downshifts for downhill driving. To prevent the overheating of brakes, engage the tow/haul mode any time extra braking is required. Be aware that higher engine speed and noise can be a normal expectation when driving in the tow/haul mode. Be diligent to adjust your driving speed according to road and traffic conditions.
Selecting a lower gear manually on steep down grades may still be necessary in tow/haul mode. If applicable, consult your renter's manual or vehicle manual for specifics.
Night Driving
When driving at night be aware that in many rural areas, especially in the western states, wildlife and livestock can run onto and/or block any road (even within city limits). Scanning road shoulders ahead of you can be helpful. Slow down and adjust your speed if you see animals near the road.
Operating now for over 30 years providing emergency mobile roadside RV auto repair, service and assistance for Recreational Vehicles. Serving northern New Mexico. If your vehicle is on the road side, highway or interstate and in need of repair, RV Repair New Mexico will get you back on the road fast.
For those native to New Mexico, Nuestro mecánico profesional puede acudir a usted y reparar su RV en el lado de la carretera en caso de emergencia.
RV Repair New Mexico's Emergency Roadside Repair provides industry standard maintenance and repair services for RVs on the highways and interstates in the region of northern New Mexico.
RV Repair New Mexico serves northern New Mexico.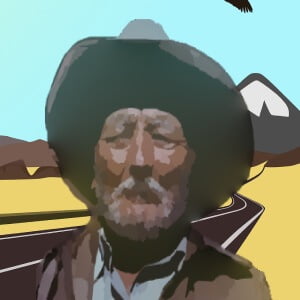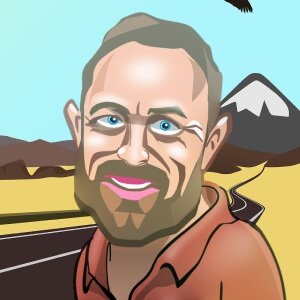 DISPATCH SERVICE
RV Repair New Mexico Roadside Repair
Call (111) 222-3333
MAIN OFFICE
RV Repair New Mexico
634 RV Repair Road
Santa Fe, New Mexico 87506
Office: (111) 222-3333
Email
rvrepairnewmexicoroadside@gmail.com
Please contact us if you are in need of RV roadside repair.
"rv-motor-home-rental-planning-vacation-touring-trip-guide-driving-operating-safety-tips"
Our red triangle icon is the RV Repair New Mexico seal of promise to our customers to serve them with respect and professionalism.
In internet markup terminology the business operating by the legal name of RV Repair New Mexico is a service provider in the AutoRepair field with the id designation of "@id": "https://autorepair.rvrepairnewmexicomobileroadsiderepair.com" with the categorical service name of RV Repair New Mexico Motorhome Coach Mobile Roadside Service And Assistance while also using the alternate name, RV Repair Of New Mexico For Highway And Interstate Roadside Mobile Dispatch Of Mechanic Technicians To Fix Recreational Motorhome Coach Vehicles. RV Repair New Mexico Emergency Mobile Roadside Service & Assistance, provides a mobile dispatched mechanic for roadside repairs of RVs, motorhomes, coach, bus recreational vehicles, travel trailers and fifth wheel trailers in need of breakdown service. Services include repair of tires, brakes, battery, batteries, radiators, hydraulic lines, fuel delivery, lights, electrical, engines, control, module, slider, slide out, pop out, plumbing, a/c, refrigerator, vents, steps, hitch, welding, diagnostics and more. RV Repair New Mexico serves customers with RVs broke down on all northern New Mexico highways, interstates, road sides, in city, pueblo, county and RV parks.
RV Repair New Mexico offers repair services as breakdown repair for brake repair service, battery repair service, electrical repair service, tire repair service, radiator repair service, welding steel repair service and more. RV Repair New Mexico also offers repair services as RV coach fifth wheel travel trailer assistance for lock-out service, vehicle operation assistance service and roadside maintenance assistance service.
The RV Repair New Mexico telephone number is (111) 222-3333. Price range for labor is $135.00 per hour. The office postal address is 634 RV Repair Road, Santa Fe, New Mexico of the United States with the postal code of 87506. RV Repair New Mexico accepts currency in U.S. dollars, USD; as cash, check and credit card. RV Repair New Mexico serves the area of northern New Mexico including the city, town or pueblo of Santa Fe, Albuquerque, Los Alamos, Espanola, Pojoaque, White Rock, Glorieta, Chama, Taos, Raton, Springer, Bernalillo, Cimarron, Las Vegas, Santa Rosa, Costilla, Dulce, Cuba, Gallup, Grants, Farmington, Cuervo, Prewitt, Tucumcari, Clovis, Des Moines, Clayton, Vaughn, Clines Corners and San Acacia, New Mexico of the United States among the many other cities in northern New Mexico.
RV Repair New Mexico serves the area in northern New Mexico along the corridor of Interstate 25, I-25, Interstate 40, I-40, U.S. Route 54, US 54, U.S. Route 56, US 56, U.S. Route 60, US 60, U.S. Route 64, US 64, U.S. Route 84, US 84, U.S. Route 87, US 87, U.S. Route 285, US 285, U.S. Route 412, US 412, U.S. Route 491, US 491 and U.S. Route 550, US 550.
The RV Repair New Mexico contact point for customer service is by email at rvrepairnewmexicoroadside @ gmail.com or by telephone at (111) 222-3333. The RV Repair New Mexico DUNS number is 000000000. The Geo Coordinates of the RV Repair New Mexico office are latitude: 00.000000 and longitude: -000.000000.