Roadside field repair calls for diagnosis and troubleshooting in the initial steps of providing quick, precise RV repairs. RV Repair New Mexico's RV Roadside Repair of northern New Mexico provides you a glimpse inside what the scenario may look like when performing repairs to RV hydraulic pop-out, slide out slider wall systems. If you need roadside repair of your RV, give RV Repair New Mexico a call. We can dispatch mobile mechanic technicians to your location and get you back on the road to enjoying your vacation getaway.
RV Repair New Mexico Mobile Roadside RV Motorhome Repair
RV Slider, Slide Out, Pop-Out Wall System
Troubleshooting, Diagnosis & Field Repair
Request repair service (111) 222-3333
In business for over 30 years
Troubleshooting Inoperative RV Slide Out
Disclaimer: The below is an entertainment guide only. There is no guarantee this guide applies to your RV. Do not proceed on your own in any of the below scenarios as it could cause risk to life and property. Do not undertake any diagnosis, troubleshooting or repair. We share the below only as information, and potentially as entertainment, only to give you a glimpse into the nature of some of the work RV Repair New Mexico does on a daily basis. The below troubleshooting, diagnosis and repairs require the services of a professional RV repair technician.
Prepare to be entertained…
If there is no movement and no noise when you operate the switch to the slide out on your RV, you likely have a condition that needs attention.
The pop out runs on direct current (DC) voltage from the auxilliary RV batteries. Before you begin any extensive troubleshooting process, the first thing to do is to check that the voltage on this battery is 12 volts or more. If voltage is lower than specified, the battery should be charged before proceeding further.
If the battery voltage being a problem is ruled out and there is no noise or movement when the slide out switch is pushed or flipped, check the fuse or fuses to see if one or more is blown and also check the circuit breaker (if included in system) to see if it has tripped. Some systems vary, but in most systems you will need to look for the fuse or circuit breaker in the cabin fuse box or in the cabin circuit breaker panel. If your system does not incorporate one of these, look in or around the battery compartment or look around the pop out motor to see if either is incorporated near the power source to the motor.
If you find your fuses are not blown and/or a circuit breaker has not been tripped, you will want to begin looking into the mechanically moving components of the system to determine the reason for it's failure to move the pop-out; however, before you do that please include this next step before and while you begin to look into the mechanical.
System Savvy Knowledge of Your RV
Crucial Step To Potentially Reactivate Slider
Include this step when you have found the battery is fully charged, no fuses are blown, no circuit breaker has been tripped and your RV is level. Disconnect the battery or batteries supplying the system for a period of a minimum of 20 minutes. Remove the battery cable from either the negative or the positive battery post; one or the other, according to your owner's manual directions. As an alternative, your battery may have a disconnect switch. If it does, flip it in the direction needed to disconnect (break the flow/continuity of the voltage path to or from the battery). The electrical system to your pop out likely includes wires that are connected to a computer module. Sometimes the computer within the system needs to be "rebooted" or reset. Disconnecting power to the system for 20 minutes will many times reset the computer.
While you are waiting for the 20 minutes to pass, you can check around the inside and outside of the wall to see if anything has fallen into the path of the wall that may have jammed the wall. If accessible, also look around mechanisms that move the wall to see if anything has interfered with it to jam it. Something as innocent as a fishing pole could be the culprit.
After the 20 minutes has passed, reconnect the power source to the system, activate the switch to the slide out to see if it now works. The switch to the slide out might now successfully activate the motor to move the wall. If the system does not operate after having reconnected the electrical power source, move on the the suggestions below.
If your slide out has stopped working do not attempt to fix it yourself. Call RV Repair New Mexico's Mobile Roadside Repair to get you back on the road fast. Request repair service dispatch at (111) 222-3333
The Switch
Sometimes the switch stops working. If you know what you are doing, you can check voltage before and after the switch while the switch is activated to determine if it is at fault. You can also "remove" the switch from the system by "jumping" it. You need to know what you are doing. If you can check this and determine the switch is defective, replacing the switch will likely get you moving again.
Two Mechanical Systems Used To Move Slide Outs
The majority of RVs on the road today use one of two types RV pop-out systems. Your system is likely to be either a hydraulic activated system or a mechanical operated system.
We'll cover the hydraulic slide out system first, because there is less information to delve into. These systems employ an electric motor that actuates (moves) a hydraulic ram (rod) which moves outward (pushing) and inward (pulling) to move the dormer wall. This causes fluid to move up or down an intricate pathway, moving through hydraulic lines, cylinders, pistons, valves and holes. Varying valve configurations within the fluid pathway determine the direction the ram (and dormer wall) willl move.
A hydraulic system can operate in a less than optimal fashion and it can completely fail if the hydraulic oil in the system gets too low (usually due to a fluid leak somewhere within the system). The same symptoms can be experienced if the valves in the system have somehow become defective.
If your RV utilizes the hydraulic system to move your slider and the battery has the required voltage, there are a few more things you might be able to do before calling in the cavalry. Check the oil level. Refer to your owner's manual for the location of the place to check the oil level. If the oil level is low, you can add fluid, but only do so according to your owner's manual directions. Be careful that you use the type and weight of oil it specifies.
If your RV does not have a hydraulic activated slide out system, it probably has a mechanical activated system. Generally speaking, there are two types of mechanical RV slide out systems; the rack & pinion system and the screw-jack system.
Rack and pinion slide out systems usually incorporate a cogged "wheel" which is actually a semi-exposed gear that "rolls"along the rack (much like the old, cogged railways used on some mountains to move people up mountains… think "Mount Washington" or "Pikes Peak"). If you can access this system, you can check for a few things that may have gone awry.
These systems can fail due to broken shear pins, broken or stripped gears, worn out clutches or a binding in the rack (track) due to wear and tear that leads to bending or tweaking of either the rack or the pinion. If you can determine any of these to be the culprit, you can attempt to repair them if you feel you can tackle the task.
The other mechanical system, the screw jack system, will be composed of a set of two or more jacks that are layed out horizontally to pull and push the dormer wall in and out. As with the rack & pinion system, if accessible, you can check to see if there are any broken shear pins, broken or stripped jack gears (sometimes a screw/auger type of shaft) or binding of any type. You can attempt to fix the problem here if you find the cause and feel competent enough to undertake the task.
What If System Has Power, But Moves Slowly, Jerks Or Binds?
If activating the switch does move the wall in or out and the slide out moves slow or jerks and binds while moving, you should check for something blocking or binding around the wall and around ceiling through which the slide out passes. Look for any object that does not belong there. CAUTION: Surfaces around, and in between, these walls can cut or abrade your skin. Either leave this to a professional or; being careful not to cut yourself, run your thinly leather gloved fingers or fabric gloved fingers around the inner and outer seals that are between the slide out and the RV's wall opening, at both the top and the sides. Virtually any object under the sun lodged between the top or side of the pop out and the opposing wall can cause the dormer room to become immovable.
If you are unable to find an obvious reason for the binding it is probably time to contact an RV repair professional. They may be able to adjust the slide out to get it operating correctly again. If not, they should be able to repair or replace any defective component within the system to get you moving again.
If you are stuck waiting for repairs or are not successful in attaining repair assistance quickly, you may need to move the wall to get yourself situated in the mean time.
Most slide out systems provide a method by which to manually operate the slide out when problems arise.
With the hydraulic systems, this usually requires relieving pressure in the hydraulic ram and manually, physically pushing the slide out in or pulling it out. You will want to ask someone to help you with this.
The mechanical slide out systems usually include a hand crank for this dilemma. Be aware that in some systems, to hand crank the slide out it requires the electrical motor to be removed or, in the least, it's shaft to be moved out of the way.
It is wise to confer with your owner's manual for the specific procedure to follow when hand cranking the pop out. If you don't have a manual, make an attempt to contact the RV manufacture office or the slide out component manufacture office for this information. If you cannot get the information you need, it is time to call in the cavalry. An RV repair professional can show you how. They may be able to explain how to do it over the phone. If not, sit tight until they can come and assist you.
Take a deep breath. The day will get better with time, especially when the cavalry arrives to put you back in action.
---
If you are experiencing problematic slide out or pop-out symptoms, RV Repair New Mexico's RV Roadside Repair can assist you. We can also repair your A/C, refrigerator, hot water heater, steps, plumbing, heating, doors, awning, electrical & more.
We provide mechanic field repairs. We will repair RV brakes, battery issues, tires, radiator, air lines, hydraulics, fuel delivery systems, electrical components, control module & engine diagnostics. We provide structural steel and aluminum welding and fabricating repairs. Our Lock-Out Service can get you back in your RV when you're locked out.
Operating now for over 30 years providing emergency mobile roadside RV auto repair, service and assistance for New Mexico's recreational vehicles. If your vehicle is in an RV park, on the roadside, highway or interstate and in need of repair, RV Repair New Mexico will get you back on the road fast.
RV Repair New Mexico's Emergency Roadside Repair provides industry standard maintenance and repair services for RVs on the highways and interstates in the region of northern New Mexico.
Payment for repairs accepted in US dollars, USD. Payments can be made with cash, check or credit card.
RV Repair New Mexico serves northern New Mexico.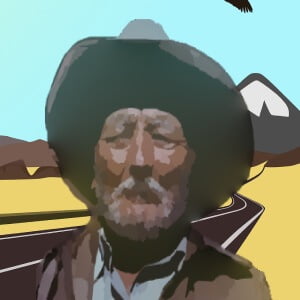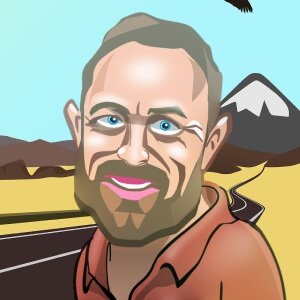 DISPATCH SERVICE
RV Repair New Mexico Roadside Repair
Call (111) 222-3333
MAIN OFFICE
RV Repair New Mexico
634 RV Repair Road
Santa Fe, New Mexico 87506
Office: (111) 222-3333
Email
rvrepairnewmexicoroadside@gmail.com
Please contact us if you are in need of RV roadside repair.
"rv-motor-home-trailer-slider-slide-pop-out-hydraulic-wall-system-diagnosis-troubleshoot-repair-two-bears-roadside"
Our red triangle icon is the RV Repair New Mexico seal of promise to our customers to serve them with respect and professionalism.
In internet markup terminology the business operating by the legal name of RV Repair New Mexico is a service provider in the AutoRepair field with the id designation of "@id": "https://autorepair.rvrepairnewmexicomobileroadsiderepair.com" with the categorical service name of RV Repair New Mexico Motorhome Coach Mobile Roadside Service And Assistance while also using the alternate name, RV Repair Of New Mexico For Highway And Interstate Roadside Mobile Dispatch Of Mechanic Technicians To Fix Recreational Motorhome Coach Vehicles. RV Repair New Mexico Emergency Mobile Roadside Service & Assistance, provides a mobile dispatched mechanic for roadside repairs of RVs, motorhomes, coach, bus recreational vehicles, travel trailers and fifth wheel trailers in need of breakdown service. Services include repair of tires, brakes, battery, batteries, radiators, hydraulic lines, fuel delivery, lights, electrical, engines, control, module, slider, slide out, pop out, plumbing, a/c, refrigerator, vents, steps, hitch, welding, diagnostics and more. RV Repair New Mexico serves customers with RVs broke down on all northern New Mexico highways, interstates, road sides, in city, pueblo, county and RV parks.
RV Repair New Mexico offers repair services as breakdown repair for brake repair service, battery repair service, electrical repair service, tire repair service, radiator repair service, welding steel repair service and more. RV Repair New Mexico also offers repair services as RV coach fifth wheel travel trailer assistance for lock-out service, vehicle operation assistance service and roadside maintenance assistance service.
The RV Repair New Mexico telephone number is (111) 222-3333. Price range for labor is $135.00 per hour. The office postal address is 634 RV Repair Road, Santa Fe, New Mexico of the United States with the postal code of 87506. RV Repair New Mexico accepts currency in U.S. dollars, USD; as cash, check and credit card. RV Repair New Mexico serves the area of northern New Mexico including the city, town or pueblo of Santa Fe, Albuquerque, Los Alamos, Espanola, Pojoaque, White Rock, Glorieta, Chama, Taos, Raton, Springer, Bernalillo, Cimarron, Las Vegas, Santa Rosa, Costilla, Dulce, Cuba, Gallup, Grants, Farmington, Cuervo, Prewitt, Tucumcari, Clovis, Des Moines, Clayton, Vaughn, Clines Corners and San Acacia, New Mexico of the United States among the many other cities in northern New Mexico.
RV Repair New Mexico serves the area in northern New Mexico along the corridor of Interstate 25, I-25, Interstate 40, I-40, U.S. Route 54, US 54, U.S. Route 56, US 56, U.S. Route 60, US 60, U.S. Route 64, US 64, U.S. Route 84, US 84, U.S. Route 87, US 87, U.S. Route 285, US 285, U.S. Route 412, US 412, U.S. Route 491, US 491 and U.S. Route 550, US 550.
The RV Repair New Mexico contact point for customer service is by email at rvrepairnewmexicoroadside @ gmail.com or by telephone at (111) 222-3333. The RV Repair New Mexico DUNS number is 000000000. The Geo Coordinates of the RV Repair New Mexico office are latitude: 00.000000 and longitude: -000.000000.